A photographer shoots a photo, develops the film and produces a print from a negative, all in immediate succession without any time delay. This is how the term Vintage Print is explained in its simplest form. Not only is this explanation confusing, it is also not entirely correct.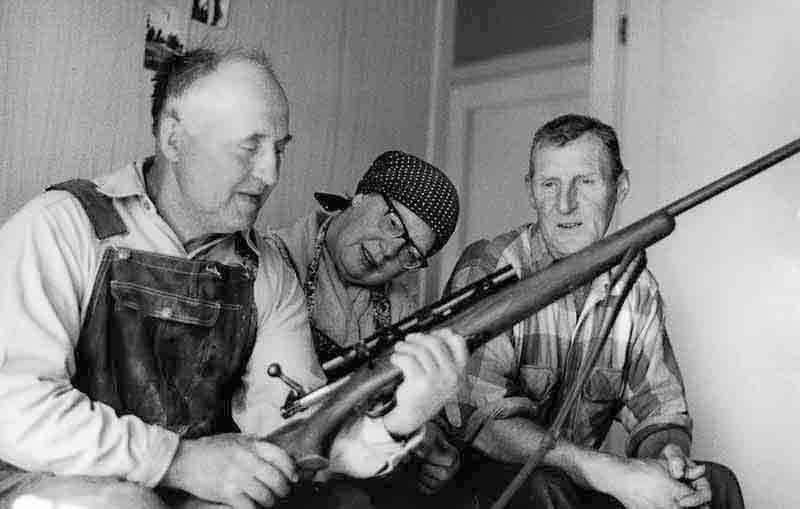 Alaska 1959
Let me share my 17 year experience about the ongoing discussion about one of the unsolved mysteries in the world of photography. What is a Vintage Print? and why it is worth knowing.
Uzbekistan,1956
When I started working on the photographic archive of Peter Bock-Schroeder in 2003, my first priority was to sort, archive and understand the c.a. 1000 Vintage Prints. I found out very quickly, that the prints my father had made in the 1950s had sparked the most interest among traditional fine art galleries for photography, photo experts and collectors.
At the beginning of the new millennium nobody was interested in printed work that I had made from the negatives. And absolutely nobody in the world of photo dealing was willing to look at motives on a website, email or any other digital medium. And, so I started traveling the world with a box of vintage prints.
I visited gallery owners in New York, Los Angeles, Houston, London, Paris and Berlin. After some initial distrust, most of these photo dealers opened their doors for me. I received good advice and sold some prints.
Moscow, 1956
As already mentioned, the Internet did not play a role in the photo art market at that time. If you entered vintage as a search term, at best you would get information about old cars. All this has changed dramatically, and today the search engines are full of results, explaining what a vintage print is.
Peru, 1952
However, most explanations are technically correct, but very difficult to understand for inexperienced collectors. It also seems to me that everyone here has copied from everyone else, and that the actual answer to the question is rather confusing than clarifying.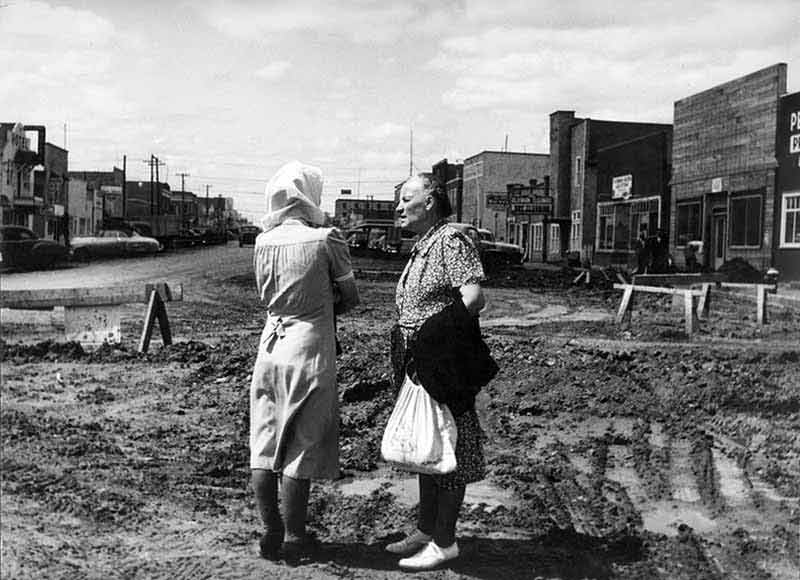 Dawson Creek, 1952
In addition, every expert insists on having the last word on this subject, and so different theses, some of which do not match, and some of which are simply incorrect, are published online.
That's why I now try to clarify the question of what a Vintage Print really is, in a practical and relevant way, using only the works from the Bock-Schroeder collection as an example.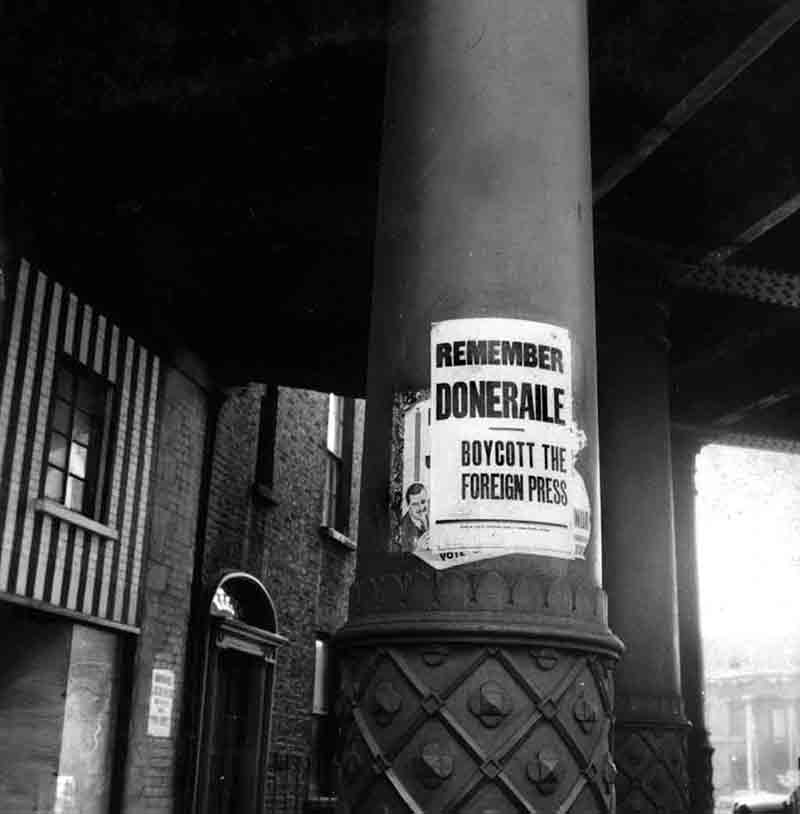 Dublin, 1956
In the 1950s Peter Bock-Schroeder traveled the world with his Rolleiflex Camera. He developed the films either when the opportunity arose, or after returning to his home base. After viewing the negatives he would present his work to the various magazines he was working for, and to photo agencies who represented him.
Whenever a story with his pictures was agreed to be published, the editors asked for so-called "Press Pictures", to print the story. Now my father went into the darkroom and enlarged the requested images. On the back of each silver gelatine print he put his copyright stamp, sometimes a description and a signature, and then sent them to the publishing houses. After the photos went through a photo-mechanical transfer process, also know as PMT, by the graphic editors of the magazines, the originals were sent back to Peter Bock-Schroeder. These photographic prints are vintage prints.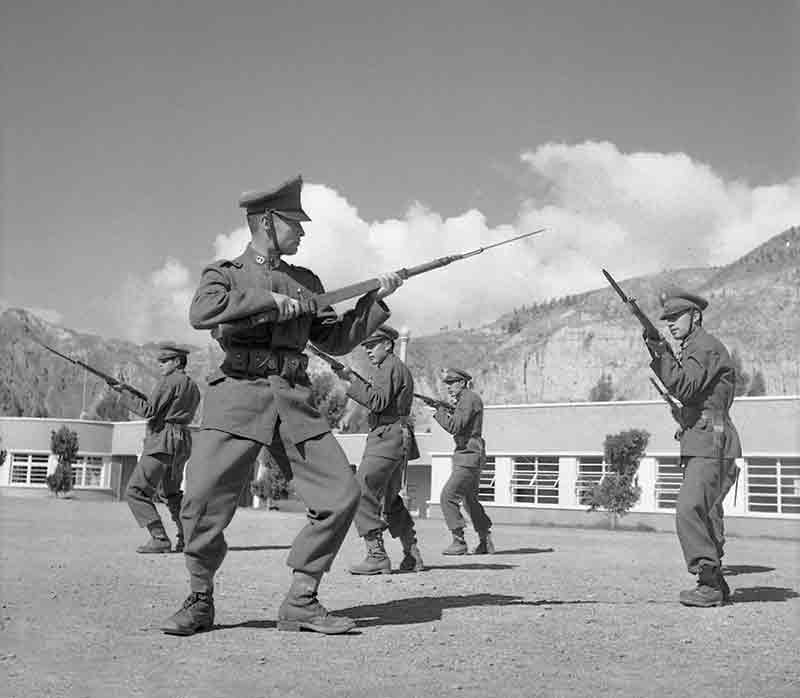 Bolivia, 1953
Due to the materials used in photography at that time, it is difficult, but not impossible, to produce fake vintage prints. In the present-day photography market there are frequent such cases. I don't want to suggest that some dealers have bad intentions, but rather a negligence in research, and a lack of professional expertise. The Internet is filled with so-called "originals", but many of them are at best reproductions, of classic material and by no means genuine and valuable objects.
Azerbaijan, 1956
When you collect art photography it is crucial to get precise and honest advice, especially when buying old prints and above all when buying art online.
Gunther Sachs, 1963
All vintage photos that are for sale through the Bock-Schroeder online shop are genuine unique pieces made by Peter Bock Schroeder. These works of art have by their uniqueness, a singularity value and are also a real financial investment.
---
What does vintage print mean ?
A vintage print is a print made soon after the image was shot
Vintage prints are considered the original piece
Vintage prints are rare
Vintage prints increase in value over time
It is important to note that all prints I refer to as vintage, were made before 1970
---
Related Articles