On the back of a Man Ray photograph one might find: his handwriting, signatures, monograms, grease pencil marks, pricing notations, customs and collector stamps, exhibition labels, dealer inventory numbers, handling, framing, and mounting instructions, glue stains, fingerprints, mount board remains, mount tissue, retouching instructions, registrar's notations, handwritten letters, printer instructions, dedications, directional notations, cropping marks, certifications, random numbers with circles and dashes, and of course the stamps: originals and copies, lifetime and posthumous, in pink, blue, purple, red, black, bold or faded, or embossed.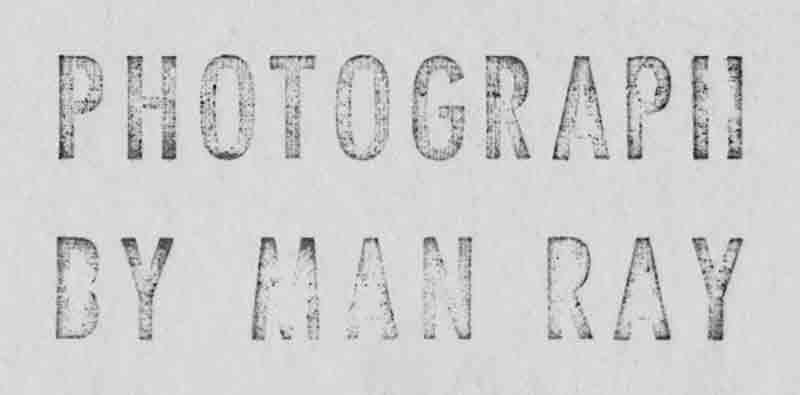 Man Ray copyright stamp
Though reluctant to admit it as a champion of Man Ray's photographs, often the verso can be more compelling than the recto. The hidden side is frequently rich with history, quietly revealing itself like pages of a journal. In contrast to the present day, the stamps scarcely affirm the Man Ray photograph as a valuable object, or work of art.
Man Ray Letter
There were no stamps that read "Please Return", nor "Handle With Care". When he wanted a photograph back, he wrote out such instruction in pencil in his most legible handwriting. The clients for Man Ray photographs were principally his sitters and the magazine industry.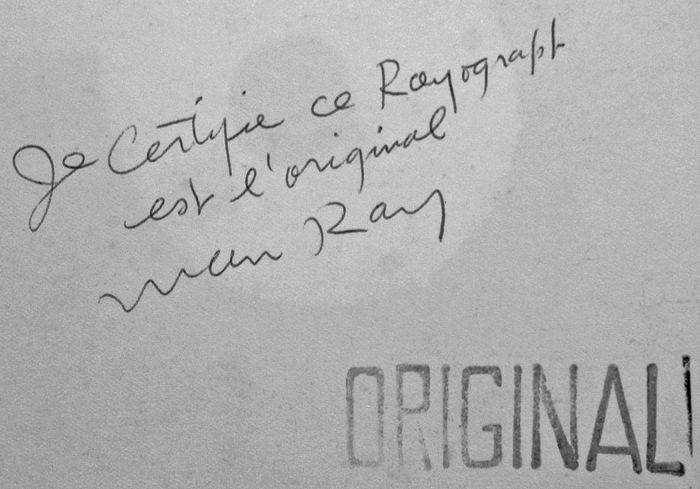 Man Ray copyright stamp
Up until the sixties, exhibition venues and commercial galleries required only a meager allotment of photographs, and then they scarcely found permanent homes. Even through the peak years of the Vanity Fair work (1922-1925), Man Ray was a small business.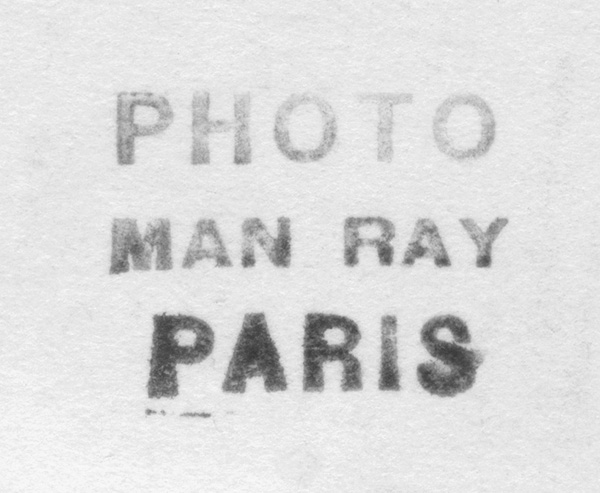 Man Ray copyright stamp
With the employment by the fashion houses and magazines, particularly Vogue (beginning in 1924), and, soon after, the commissioning of original photographs by the magazines and advertisers, Man Ray saw his images more widely circulated and reused. Agent stamps came into existence in the late twenties, flourishing in use after his Harper's Bazaar contract began in 1934.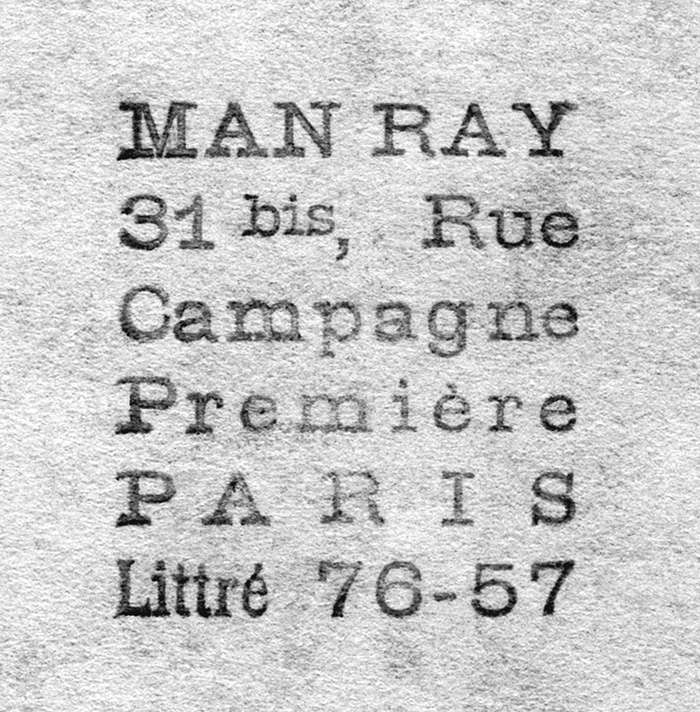 Man Ray copyright stamp
The fashion assignments, and this welcome income, compelled him to assert some control over his assets. There were other influencing factors that encouraged him to protect image and copyright. With the publication of his 1934 book of photographs, by agreement with the publisher James Thrall Soby, it was Soby whom received royalties for any subsequent publication of the book's photographs.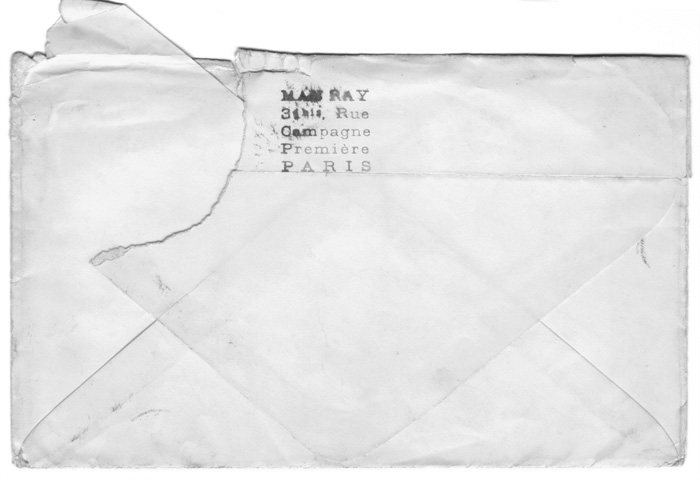 Letter to Picasso
---
Related Articles