There are several public figures who contributed to Germany's reputation and prestige in the post-war years. One of them is Silvia Sommerlath the Queen of Sweden. Queen Silvia is the patron of numerous charities. She is beloved by the Swedish people, and is respected and admired all over the world.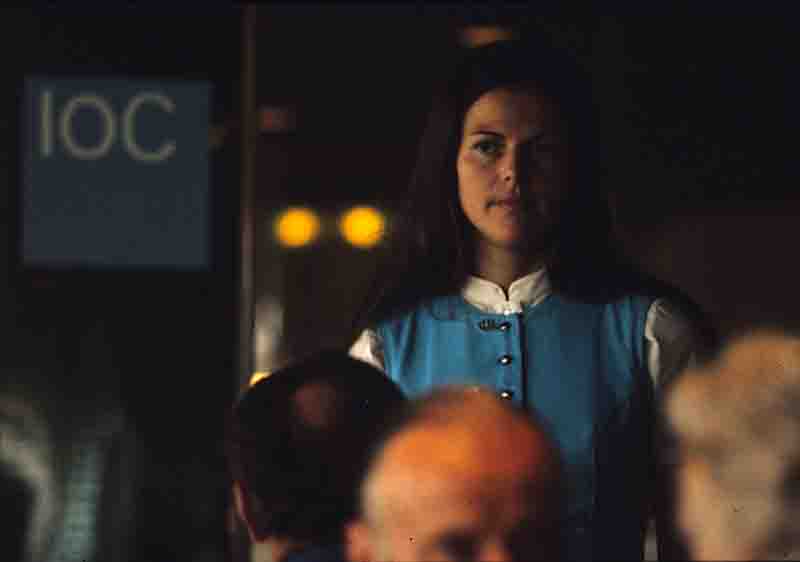 Silvia Sommerlath by Bock-Schroeder
Silvia Sommerlath, a young interpreter from Heidelberg, is appointed hostess at the Olympic Games in Munich - and meets and falls in love with the Crown Prince of Sweden.
---
Brazilian heart, German mind and Swedish soul
Queen Silvia of Sweden was born Silvia Renate Sommerlath on December 23, 1943 in Heidelberg, Germany. Her mother Alice Soares de Toledo came from Brazil. Silvia grew up in São Paulo, Brazil, until the age of ten.
In 1957 the family returned to Germany. She studied at the Language- and Interpreting Institute in Munich. In addition to Swedish and German, the Swedish Queen speaks French, Spanish, Portuguese and English. She also mastered Swedish gestural language.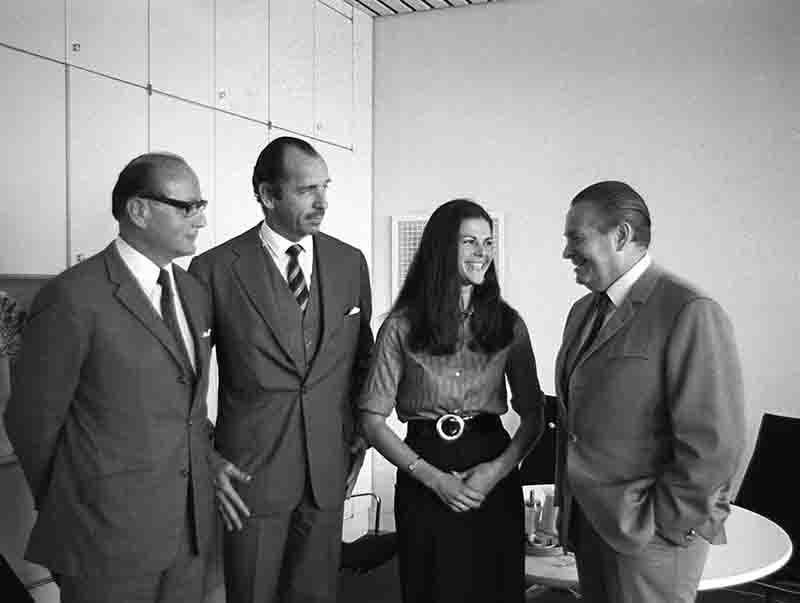 Silvia Sommerlath by Bock-Schroeder
The later Queen Silvia of Sweden with German NOK President Willi Daume in Munich at the 1972 Olympic Games Press Office in Munich.
---
During the Olympic Games in Munich in Munich in the summer of 1972, Silvia Sommerlath was hired by the Olympic Organizing Committee as chief hostess and interpreter. Her duty was to assist high-ranking guests from the world of politics, business and nobility.
Among them were such prominent names as German Chancellor Willy Brandt, English Prime Minister Edward Heath, Gracia Patricia and Prince Rainier of Monaco, as well as her future husband, Carl XVI Gustaf, then Crown Prince of Sweden.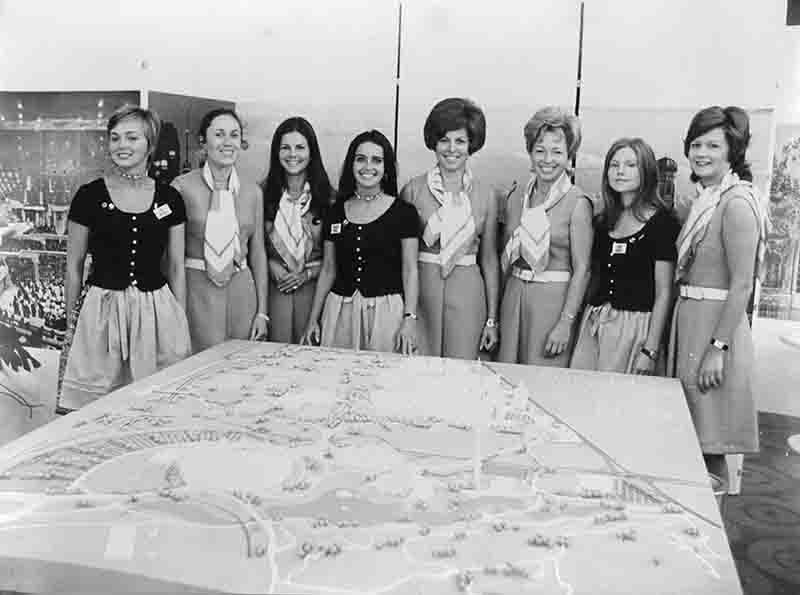 Hostesses of the Munich Olympics by Bock-Schroeder
Silvia Sommerlath (3rd from left) together with other hostesses at the 1972 Olympic Games in Munich.
---
Royal love story begins at the Munich Olympics
The biggest sporting event in the world can be the perfect place to get to know each other, the Crown Prince and Silvia Sommerlath fall in love. Still in Munich, Gustav introduces Silvia to his family. Secret rendezvous in Munich and Stockholm follow.
The engagement of Silvia and Carl XVI Gustaf was announced in March 1976. Carl had already ascended the throne two and a half years earlier, paving the way for his marriage to Silvia. Three months later, on July 19, 1976, the couple get married in Stockholm and the German citizen becomes Silvia Queen of Sweden.
Queen of Sweden in Munich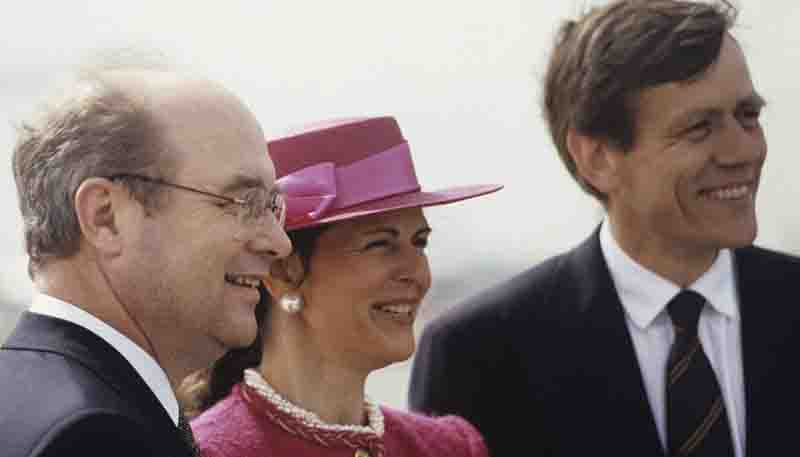 Silvia Queen of Sweden by Bock-Schroeder
Queen Sylvia of Sweden, Georg von Waldenfels (r.) and Willi Hermsen at the opening ceremony of the Munich FJS Airport
---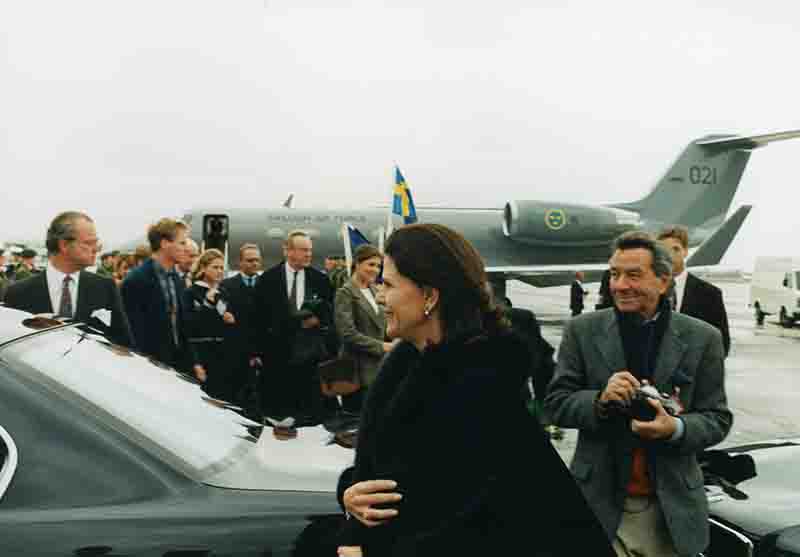 © Bock-Schroeder Foundation
Silvia Sommerlath and Peter Bock-Schroeder shared a decades-long friendship. Whenever the Swedish Queen visited her home country and landed at Munich Airport, the two friends from the days of the Munich Olympic Committee met for a brief chat.
---
Related Articles