Paul Alfons von Metternich-Winneburg, known informally as Paul Metternich, was born in Vienna in the noble diplomatic family of Metternich and was a great-grandson of the Austrian statesman Klemens von Metternich who restructured Europe at the Vienna Congress in 1815 after the fall of Napoleon.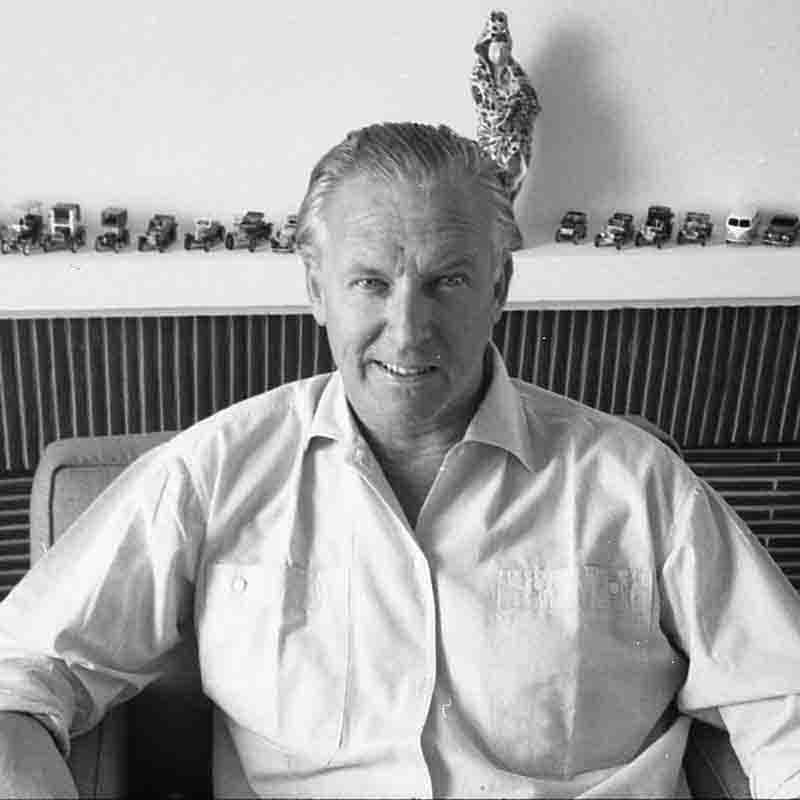 Paul Alfons von Metternich-Winneburg 1963
Gentlemen racer Prince von Metternich
The passionate sports enthusiast piloted Porsches and Mercedes at the Mille Miglia, participated in the Pan-American road race in Mexico in 1952 and the 24 Hours of Le Mans in 1956, and won the Rally Monte Carlo in 1962 in his respective class.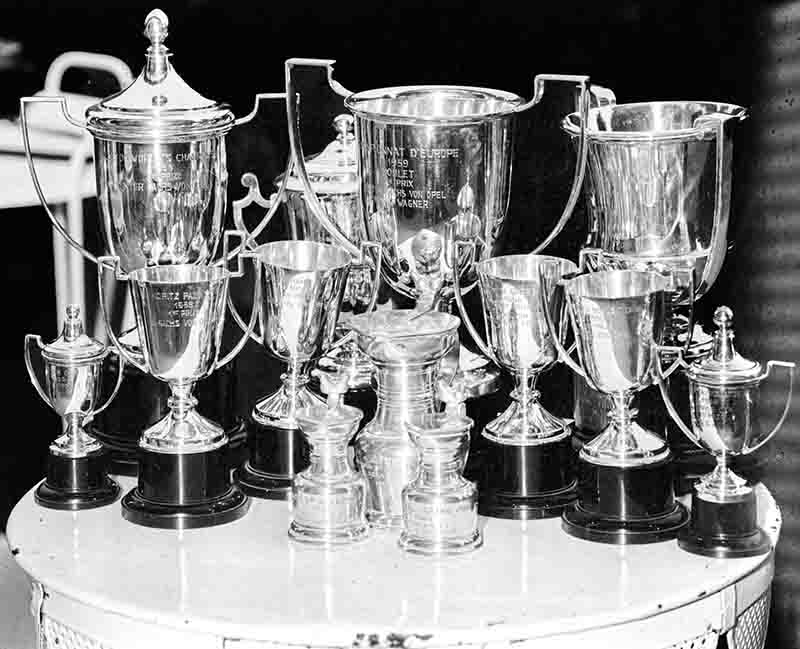 Trophies won by Prince von Metternich
As early as 1955, racing enthusiast Paul Fürst von Metternich purchased a series-produced 300 SL Gullwing to substitute for the Porsche 356 he had been using up to that point.
Metternich's contribution to world motorsport
In 1960, Metternich was appointed president of the Automobile Club of Germany and played a key role in the organization's development. That same year, he became a member of the FIA's Executive Board.
After five years as President of the International Sports Commission (CSI), the FIA elected him as its President in 1975.
Federation Internationale de l'Automobile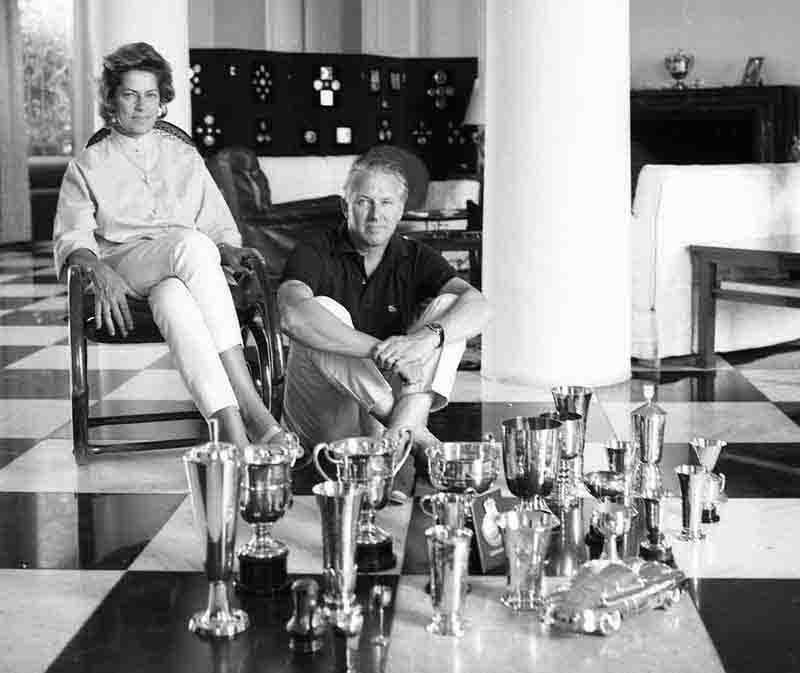 Surrounded by motor sports awards
The Federation Internationale de l'Automobile found in Metternich an experienced contender and a confident high-profile chairman fluent in five languages with connections to the most senior people in power.
Given his sporting and business credentials and the traditional lineage of one of Europe's most respected families, Metternich proved to be the preeminent figure to lead the FIA forward into the future.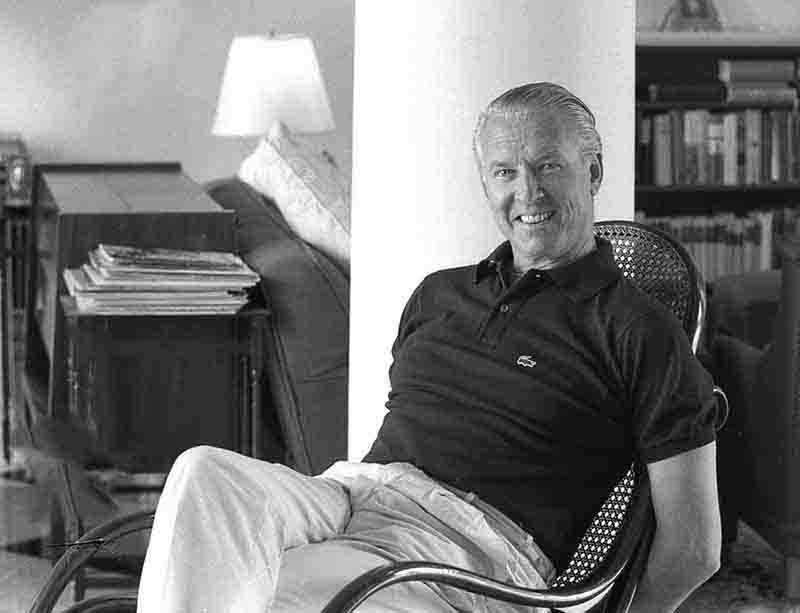 Paul Alfons von Metternich-Winneburg
Metternich attended the Institut Le Rosey in Switzerland. The elite private boarding school in Rolle, Switzerland, on Lake Geneva, ranks among the most exclusive schools worldwide.
Distinguished attendees include Albert II, former King of the Belgians, monarch Mohammed Reza Pahlavi, Rainier III, Prince of Monaco, and former Egyptian King Faruq, and Paul Alfons von Metternich-Winneburg.
Princess Tatiana Hilarionovna Vassiltchikov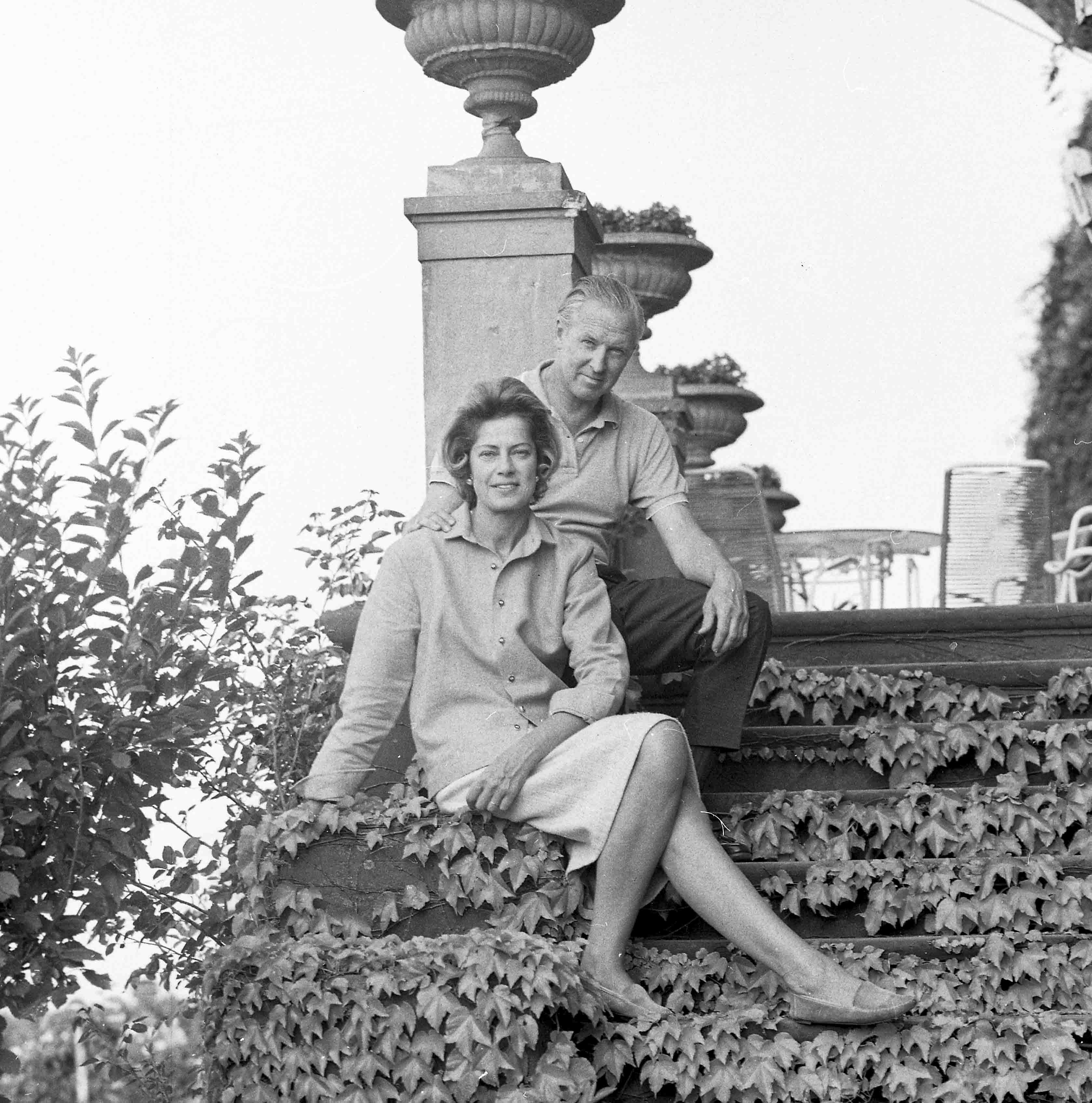 Metternich and Tatiana Vassiltschikov, 1963
He met his future wife Tatyana Vasilchikov in 1940 in Berlin, where she worked in the Foreign Ministry. The daughter of Prince Ilarion Vassiltchikov, a reform-minded politician, she was born in St. Petersburg during the last years of Tsarist Russia.
Metternich belonged to the inner circles of opponents of the Nazi regime.
The couple married in Berlin-Grunewald on September 6, 1941, and initially lived at Königswart Castle in Egerland (now in the Czech Republic). In 1945, they were expelled from Czechoslovakia and lost all their land holdings.
Sparkling Wine Estate Prince von Metternich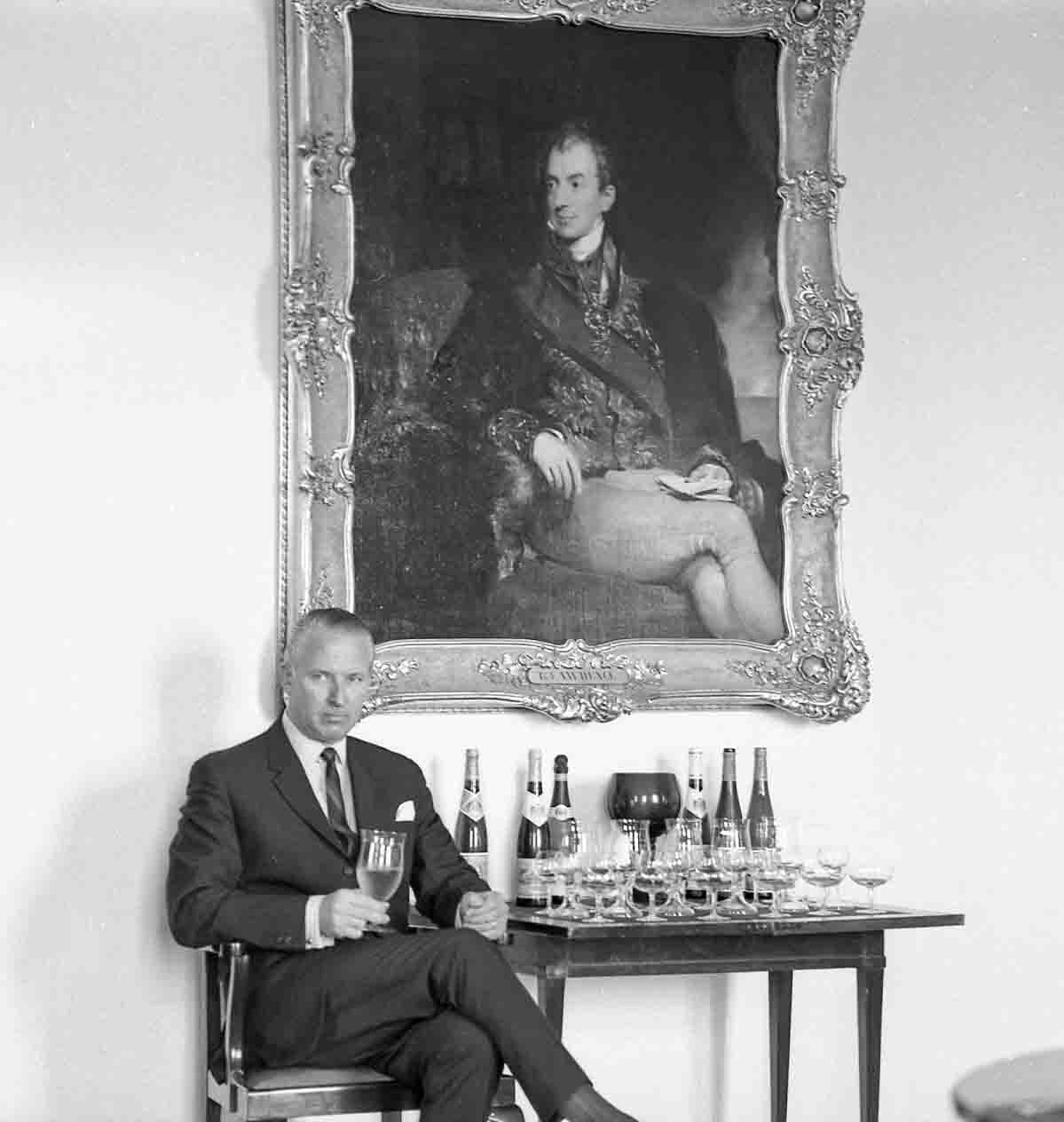 Prince Paul Alfons von Metternich-Winneburg
Oil painting depicting Prince von Metternich's notable great-grandfather. Prince Klemens von Metternich, who in 1815 rearranged Europe at the Congress of Vienna.
---
Metternich and Tatiana Vassiltschikov then moved to the war-damaged Schloss Johannisberg winery in the Rheingau. There Metternich rebuilt the winery and from then on managed it together with his wife.
Paul Alfons von Metternich-Winneburg promoted award-winning gastronomy in Germany and published his own gastronomic guide (Der Metternich).
Metternichg was further engaged in the Order of Saint Lazarus charity organisation and was Grand bailiff for the German Balliwick. In 1979 he was awarded the Order of Merit of the Federal Republic of Germany.
Paul Prince Metternich died in Geneva in September 1992 at the age of 75.
---
Related Articles