The most expensive photograph
up:date, 14 11 2022 by Bonn Brandt
On May 14, 2022, Man Ray's original and unique photographic print of Le Violon d'Ingres, a combination of photograph and rayograph, was auctioned for a record $12,412,500. The most expensive photograph ever to sell at auction.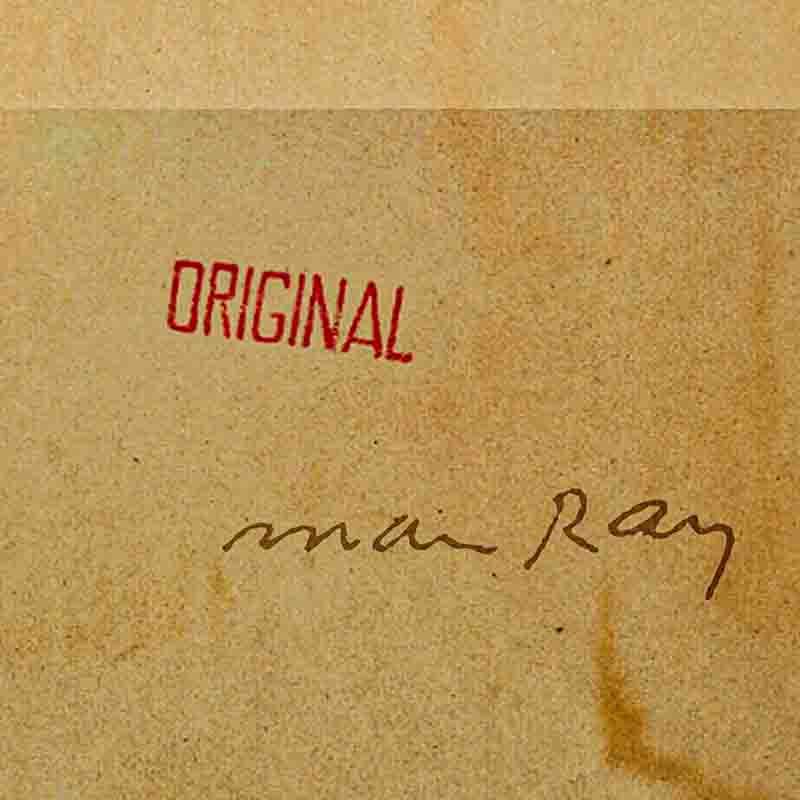 Man Ray Le Violon d'Ingres verso
Le Violon d'Ingres
The fascinating story of the most expensive photo of the world 📷
---
Created by Man Ray in 1924, this black and white photograph is one of his most famous works and undoubtedly one of the most famous images of the 20th century.
The portrait of model, actress and muse Alice Ernestine Prin, known as Kiki de Montparnasse, wearing a turban ornamented with two F-holes on her bare back, giving her curvaceous body the appearance of a musical instrument.
Man Ray later manipulated the print in the darkroom.
By using light to burn in the violin like F- holes on the model's back, Man Ray created a surrealist masterpiece.
The impact and influence of this mysterious, mischievous and experimental picture has captured people's imagination for almost 100 years.
As a photographic work, it is unprecedented.
At the beginning of the 20th century, photography was considered a process that depicted certain realities solely through mechanical objectivity.
Man Ray, photographer, dadaist, surrealist and luminary of the Parisian avantgarde challenged this assumption. He did not view photography as a passive recording process but used it as a means to explore human desire, dreams and the unconscious.
In this way, he created some of the most beautiful and enigmatic images and revolutionised the traditional way of taking and viewing pictures.
Man Ray used photography as a means of expressing distinct concepts.
After his arrival in Paris in 1921, Man Ray experimented with the playful and flexible creation of photograms, silhouettes of two and three dimensional objects printed directly on photographic paper without the use of negatives.
In addition to the flat forms that had been common for this style of print since the 19th century, he also used three-dimensional objects that suggested a deeper detail through the casting of shadows
He fittingly termed the resulting prints rayographs.
For Le Violon d'Ingres, Man Ray asked Kiki to tie a scarf around her head that resembled a turban.
He had her pose both in profile and with her back to the camera.
The second position proved more convincing, as it now looked similar to the nude in Ingres' The Valpinçon Bather.
Man Ray envisioned a combination of his two passions.
The romantic relationship with model and muse Kiki, the Queen de Montparnasse, nicknamed for her affiliation with the bohemian circles of the Montparnasse district of Paris, and his admiration for the French artist Jean Auguste Monique Ingres.
The title Le Violon d'Ingres references the artist's ambitions as a violinist, who wanted the public to notice not only his prodigious talents as a painter but also his proficiency in playing the violin.
Man Ray considered photography to be his very own Violon d'Ingres, a means by which he recorded his work along with that of his friends, without wanting to associate it exclusively with his artistic practice.
By burning mimicked F-holes on the back of the model, Man Ray ingeniously fuses Ingres' identity as a painter with the image of a violin, while at the same time linking his activity as a photographer.
The legendary photograph was created by combining the image he made of Kiki and the F-holes created with the rayograph method.
At first, Man Ray cut the corrugated holes out of a piece of cardboard.
He then positioned a piece of photographic paper under his enlarger, placed the template over it, switched on the light and branded the shape of the two F-holes onto the light sensitive paper.
A relatively long exposure had the holes become a perfect black. After removing the stencil, he placed Kiki's negative in the negative holder of his enlarger and made a second exposure onto the same photographic sheet.
When the photo was enlarged, Kiki's back was magically merged with the F-holes.
The result was a unique print of the motif fusing traditional darkroom methods with his rayograph technique.
Le Violon d'Ingres first appeared in June 1924 in the last issue of "literature" by André Breton, a magazine that spread the ideas of Dadaism and shaped the emergence of Surrealism.
To reproduce the work, Man Ray photographed the finished one of a kind piece with a 5 x 7 inch camera to create a copy negative, which today is on display at the Centre Pompidou in Paris.
All subsequent prints, including the 1965 edition of three copies with hand drawn lines resembling a guitar, the 1970 edition of eight gelatine silver prints and various later color lithographs, all authorised by Man Ray, were made from this copy negative.
The original first print is commonly known as the Jacobs print, a reference to its first owners, art collectors Rosalind and Melvin Jacobs, who acquired the work directly from Man Ray.
Rosalind Gersten Jacobs first met Man Ray when she visited his retrospective in 1962. She was so fascinated by Le Violon d'Ingres that she immediately purchased it directly from him.
Ingres' violin has been imitated time and again and continues to inspire countless contemporary artists to this day.
---
Rosalind Gersten Jacobs: "I was wandering through a photographic exhibit in a museum in New York and I saw a smaller version of Le Violon d'Ingres and it said original silver print Man Ray.
I immediately wrote to Man and said, Man, you told me I had the only original. How many more of these are around?
And he wrote back and he said, I always take a negative of work that I have done and I've reproduced a few of them. They're much smaller. Be assured you have the only original".
---
In 1973, an exhibition was dedicated to Man Ray in Turin. The gallery used Le Violon d'Ingres for the poster, on which Man Ray wrote: "For Ros and Mel, to create is divine to reproduce is human.
---
Paris Street Photography for sale
The Paris Photo Collection Editions Box is available from December 2022.
The box is limited to 12 copies and contains 8 handmade analogue baryta prints measuring 40cm x 50 cm.
All images are signed, dated and numbered separately and contain a copyright stamp
In addition to the physical value, each buyer receives a unique digital asset represented by an NFT.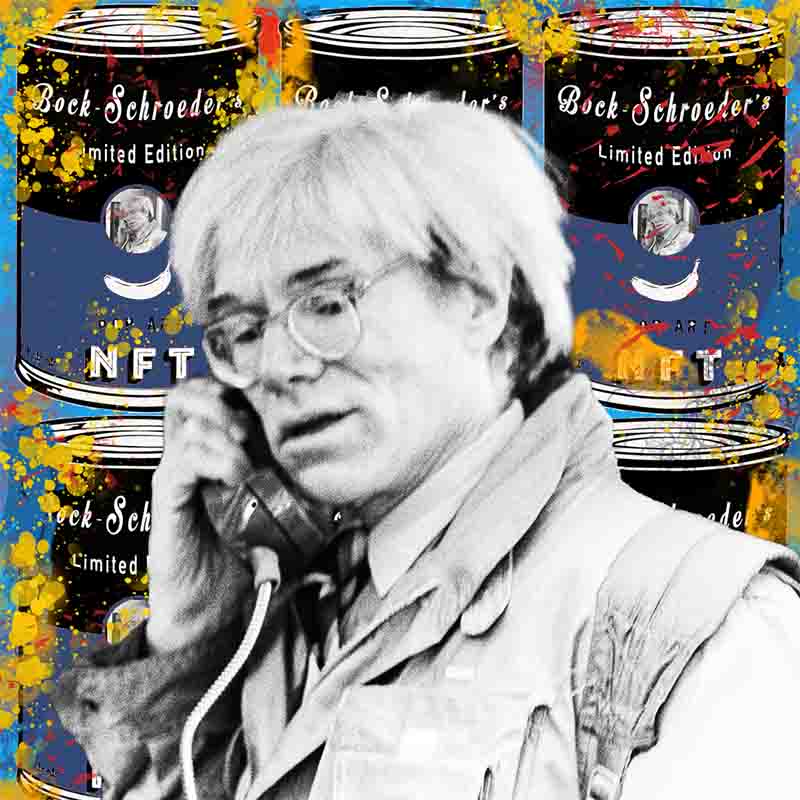 Andy Warhol NFT, NYC 1982
Each Warhol is a singular variation of an original photograph by Peter Bock-Schroeder taken in New York in 1982.
---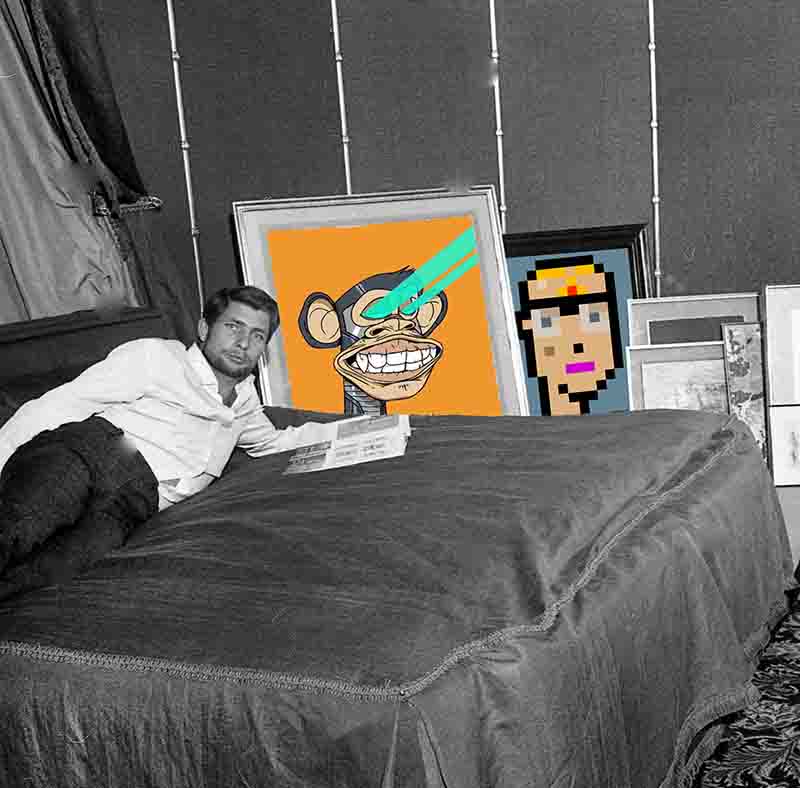 Gunther Sachs with Punk #7557 and Ape #1
The Bock-Schroeder Blue Chip NFT collection provides an excellent gateway for skeptical art lovers.
---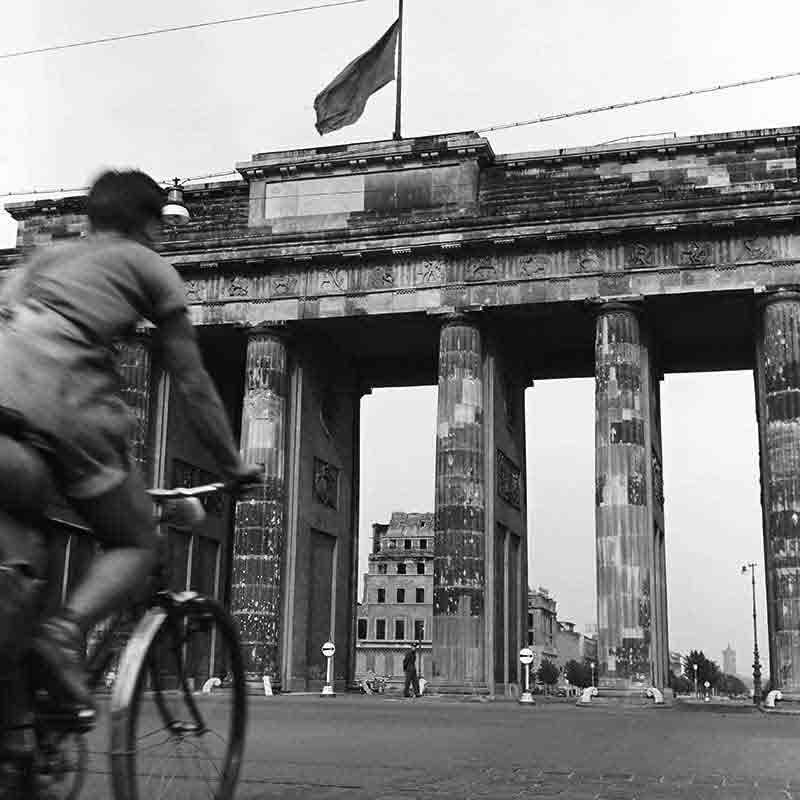 Brandenburg Gate, 1948
Photo reportage applies the language and techniques of photography to cover the events in politics, culture, and other areas of social importance
---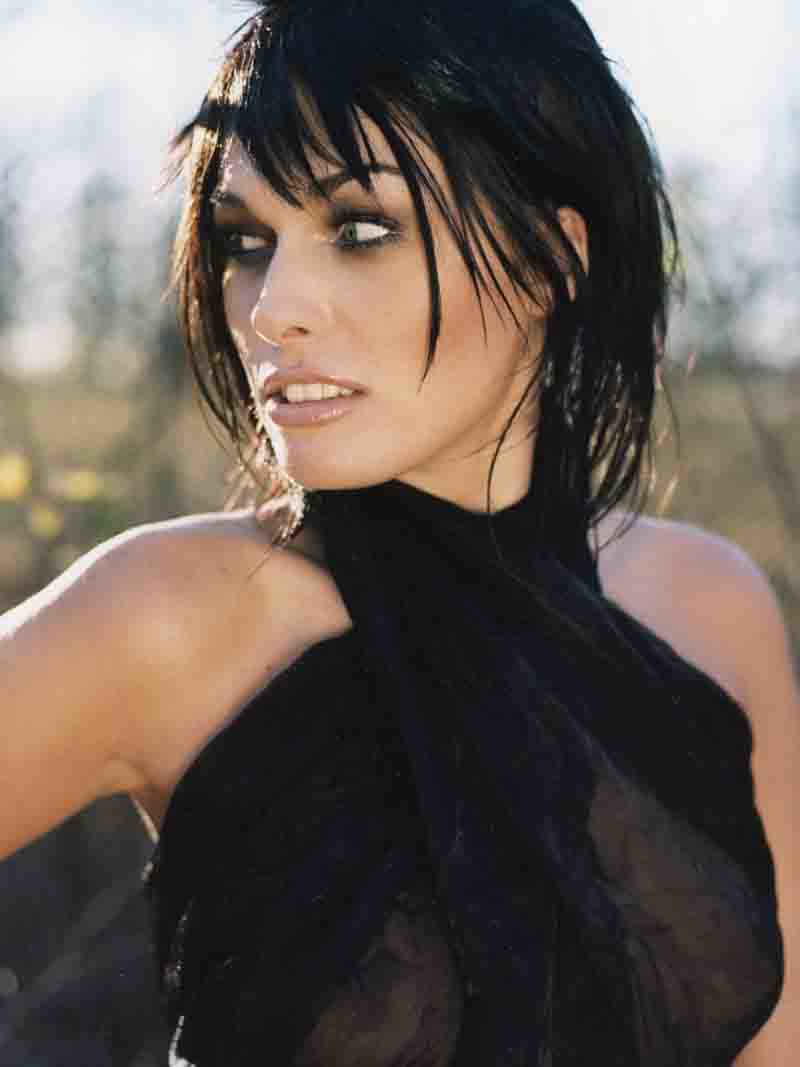 Boudoir in NFT
Boudoir and erotic photography have been popular collector's pieces since the dawn of photography.
---
Related Articles