Louis Ferdinand Prince of Prussia was the second eldest son of Wilhelm Crown Prince of the German Empire and of Prussia. He was head of the House of Hohenzollern from 1951 to 1994, and was considered pretender to the Prussian royal and German imperial thrones in the event that the monarchy was reinstated. He was a staunch opponent of the Nazi Party in Germany, a businessman, and patron of the arts.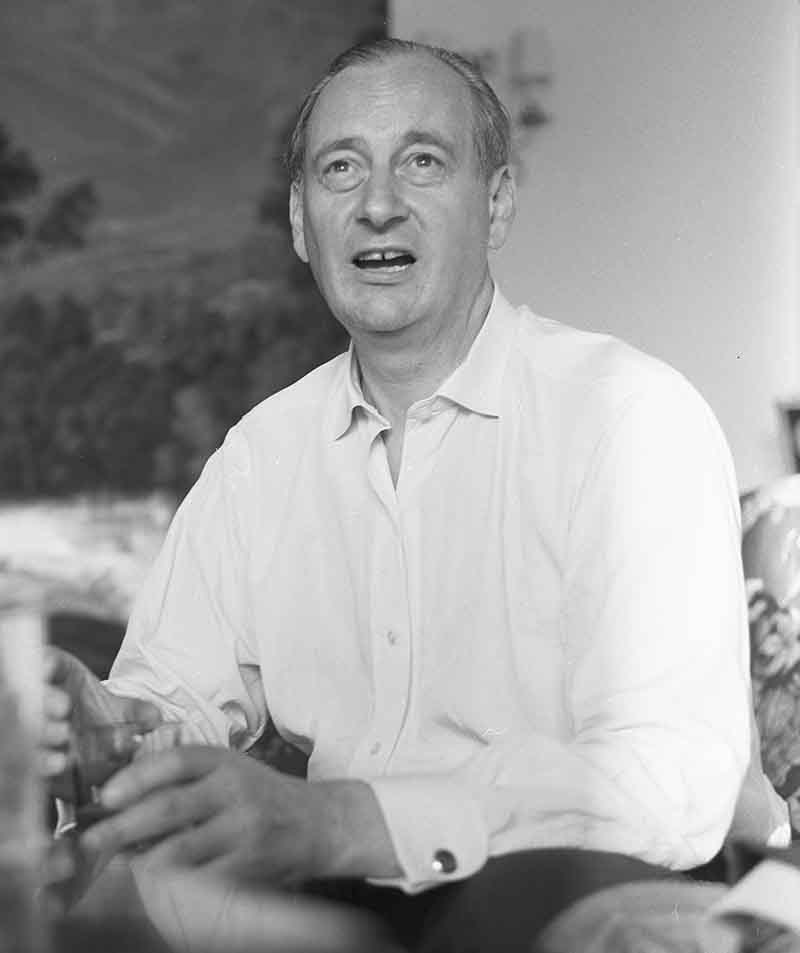 Louis Ferdinand, Prince of Prussia
---
The man who should have become emperor
Louis Ferdinand had been designated head of the family, the House of Hohenzollern, by his grandfather, Kaiser Wilhelm II. After the First World War, Emperor Wilhelm II, the last German monarch abdicated the German and Prussian thrones and exiled himself in Doorn, Holland.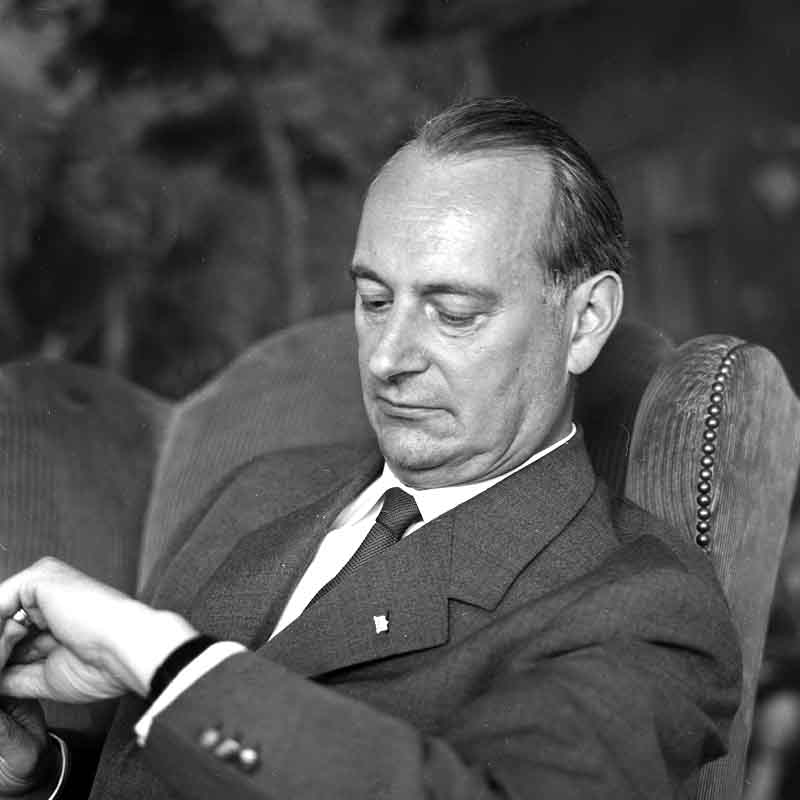 Louis Ferdinand, Prince of Prussia
Prince Louis Ferdinand did not share the inglorious role played by many a member of the deposed German imperial family during the Nazi era. His service as an officer in the Luftwaffe during World War II was short-lived. In 1940, he retired to his country estate after being barred from military service by Hitler's new law restricting the military activities of members of the former imperial family.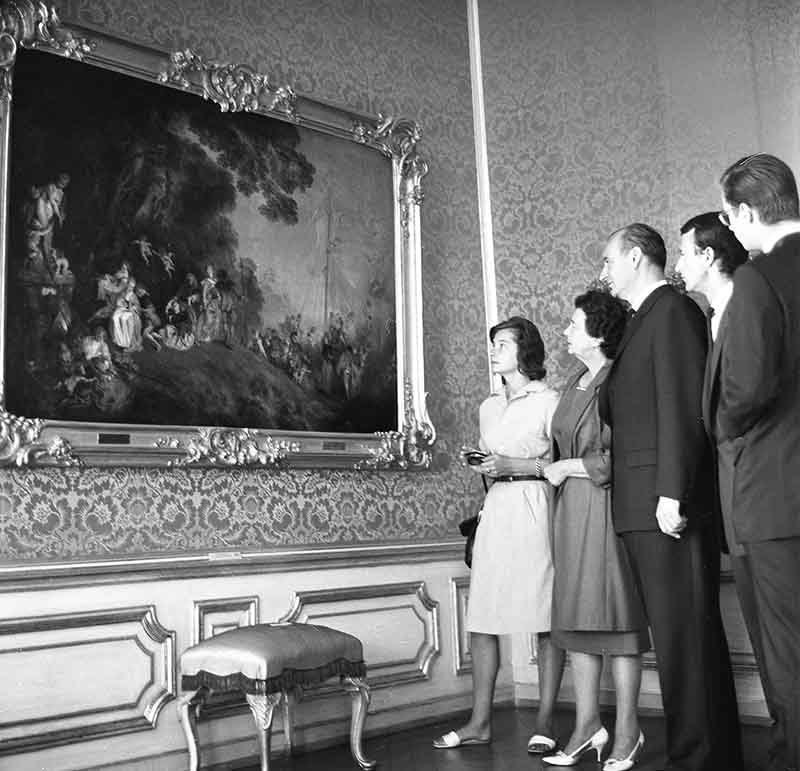 House of Hohenzollern
He was in close association with members of the German underground movement, including Claus Schenk Graf von Stauffenberg and Dr. Carl Goerdeler - who were executed after their involvement in the failed assassination attempt on Hitler in July 1944 - as well as Klaus Bonhoefer, Otto John and Field Marshal Georg von Kuchler. The details of these activities are described in Prince Louis Ferdinand's fascinating autobiography, Im Strom der Geschichte: die Heimkehr noch Potsdam.
Louis Ferdinand was educated in Berlin and deviated from his family's tradition by not pursuing a military career. Instead, he travelled extensively and settled for some time in Detroit, where he befriended Henry Ford and became acquainted with Franklin Delano Roosevelt, among others.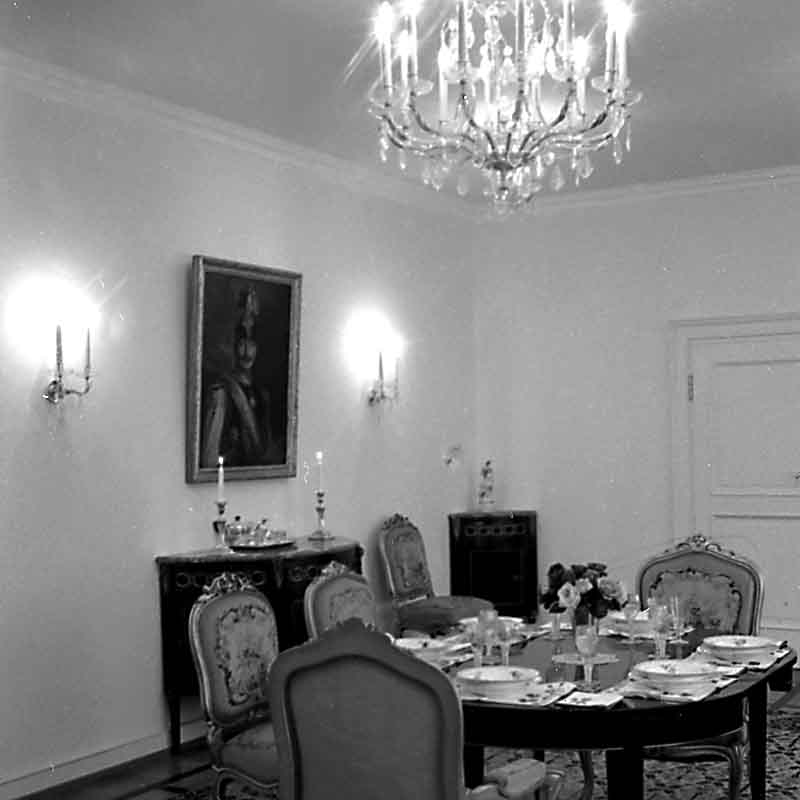 Louis Ferdinand, Prince of Prussia's Dining Room
He held a great interest in engineering. Recalled from the United States upon his brother's renunciation of the throne, he got involved in the German aviation industry, but was barred by Hitler from taking any active part in German military activities.
He married the Grand Duchess Kira Kirillovna of Russia in 1938. Kira was the second daughter of Grand Duke Kyril Vladimirovich and Princess Victoria Melita of Saxe-Coburg and Gotha. The couple had four sons and three daughters.
---
Friedrich Wilhelm Prinz von Preußen
Louis Ferdinand, Prince of Prussia and Friedrich Wilhelm, Prince of Prussia
Friedrich Wilhelm, Prince of Prussia was born on February 9, 1939, the eldest son of Louis Ferdinand of Prussia (head of the House of Hohenzollern until his death in 1994) and the Russian Grand Duchess Kira Kirillovna Romanova. His mother was a great-granddaughter of the Russian Tsar Alexander II and the British Queen Victoria. The great-grandson of Wilhelm II died in 2015.
---
Related Articles