Charles Wilp (1932-2005) was a pioneer in the field of modern advertising, innovative visual concepts, and art. The campaigns of the eccentric artist are legendary. Advertising campaigns, space art, photography, films and soundscapes were all integral parts of his work. He created his very own, expanded concept of art.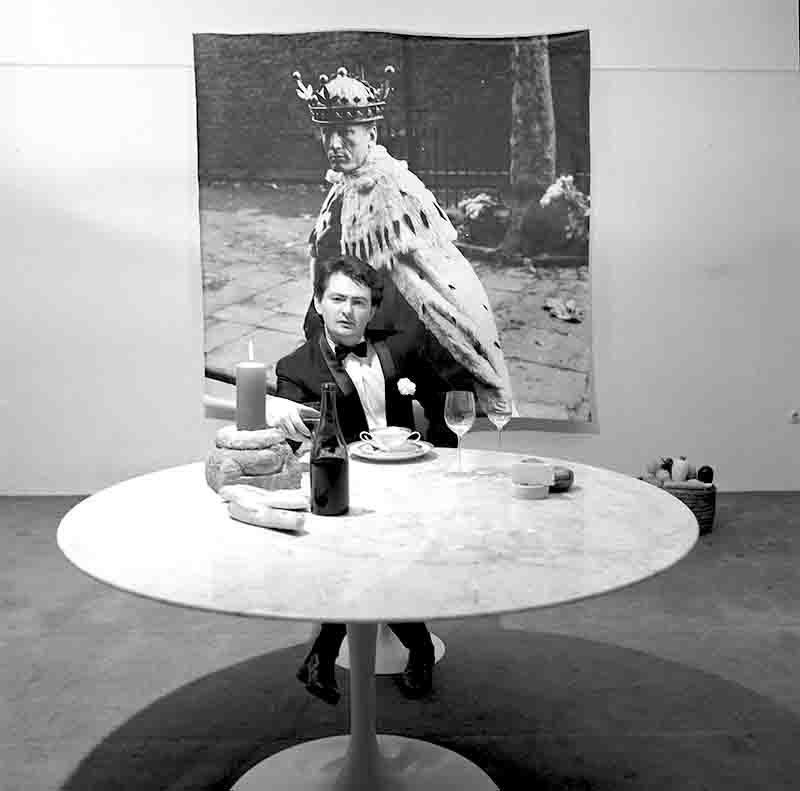 Artist Charles Wilp in his Studio in Düsseldorf
The genius of Charles Wilp
Charles Wilp was one of the most daring artists of the postwar period. He was an open-minded pioneer of art and an artist completely ahead of his time. His name is inextricably linked with the great milestones of 20th century art history. He developed his own style and thereby created a basis of communication that reached beyond the limits of the usual artificial language.
---
Charles Wilp combined many different art disciplines in a new way to create his unique style of art. His art remaines timeless.
---
Contemporary Conceptual Artist
Charles Wilp was to the first generation of postwar European advertising creatives what Andy Warhol was to many Americans at the same time: a role model, an object of emulation, and an absolutely crucial source of inspiration. He made it his mission to showcase his multifaceted world.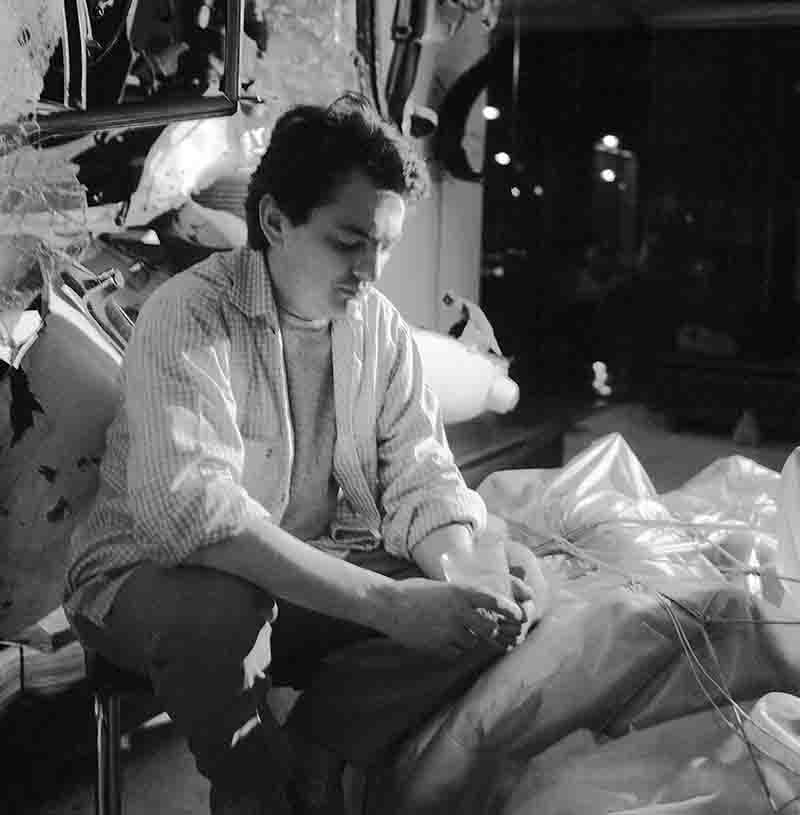 Artist Charles Wilp in his Studio in Düsseldorf
Charles Wilp was a pioneer crossing the boundaries between art and commerce. His advertising for Afri-Cola in 1968 became legendary ("Sexy-mini-super-flower-pop-op-cola - everything is in Afri-Cola"). Nuns with bright red lips or hippie girls moved lasciviously behind icy windows.
---
Experimental, visionary, bold, progressive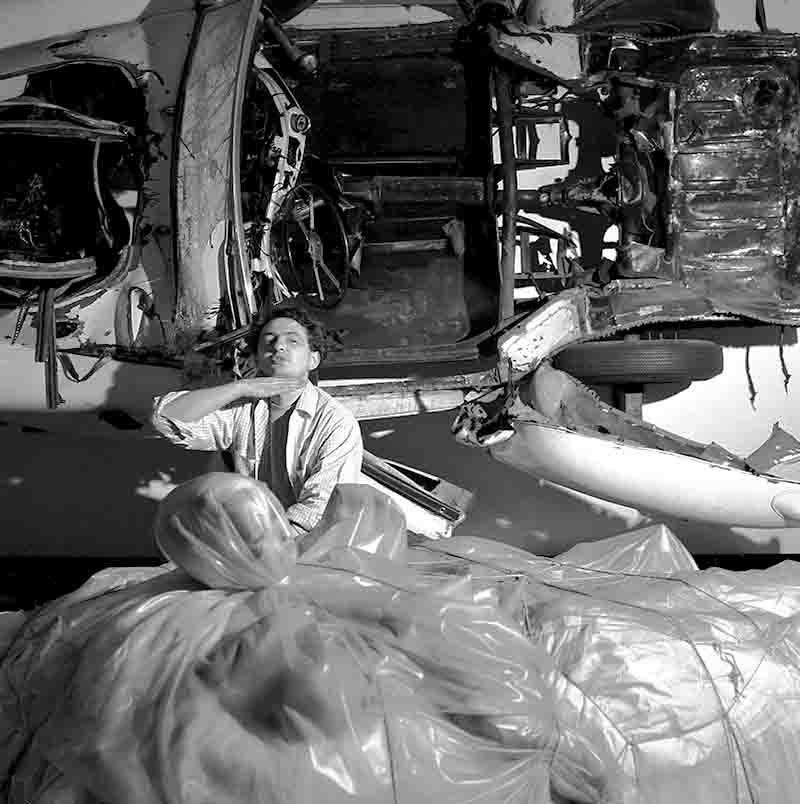 Artist Charles Wilp in his Studio in Düsseldorf
The "ARTonaut," had been fascinated by space travel since he was a child.
---
Much of Wilp's work deals with communication, whether in the form of opinion or commentary. His art is a representation of a lifelong search for new ways to express himself. To achieve his creative goals, Wilp never hesitated to break with traditions and protocols, to challenge the existing order and invent new ways of doing things.
Who says art and business don't mix?
Charles Wilp's eternal quest for experience, adventure and aesthetics gave rise to an extraordinary repertoire. What makes his work so unique is that Wilp executed his product advertising commissions in the same style as his artworks. By creating a unique and truly artistic format for image creation, he proved that art and money can be combined without losing either value.
Art meets Advertising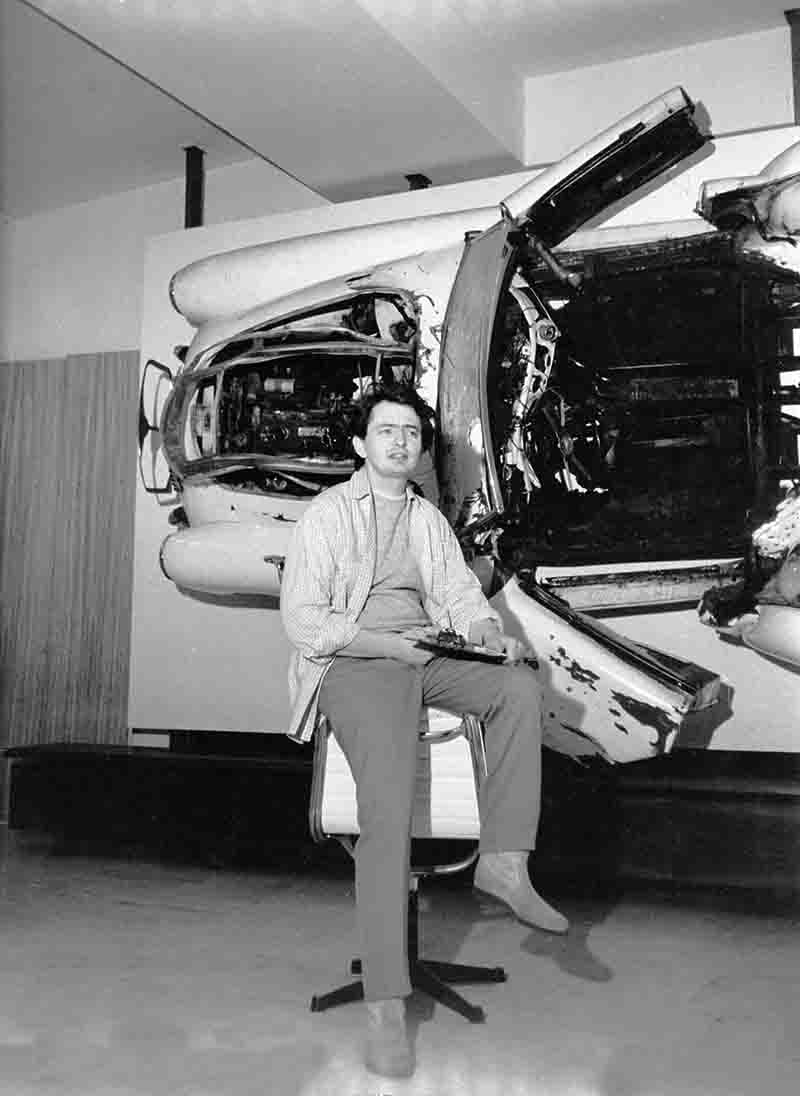 Artist Charles Wilp in his Studio in Düsseldorf
The Düsseldorf native had studied photography under Man Ray.
---
The way he positioned brands and labels like Afri Cola within the territory of his artistic discipline expanded the general concept of art and were groundbreaking concepts for their era. Charles Wilp is one of the most important German art figures of the 1970s and 1980s. His extensive oeuvre displays the zeitgeist of this era. He had his own extended concept of art.
Art, according to many, is relatively confined. But painting, sculpture, literature, music, film, photography are everywhere, all the time. Today Wilp's ideas and concepts of art are more topical than ever.
---
From May 30 to July 25, 2021, the exhibition "Art in the Frenzy of Advertising" by Charles Wilp was on display at the Kunstraum Gewerbepark-Süd in Hilden, Germany. The Rotary Club Hilden-Haan made this unique exhibition possible through generous funding.
---
The photo series was created in the early 1960s when German photo journalist Peter Bock-Schroeder (1913-2001) visited Charles Wilp in his studio in Duesseldorf, Germany.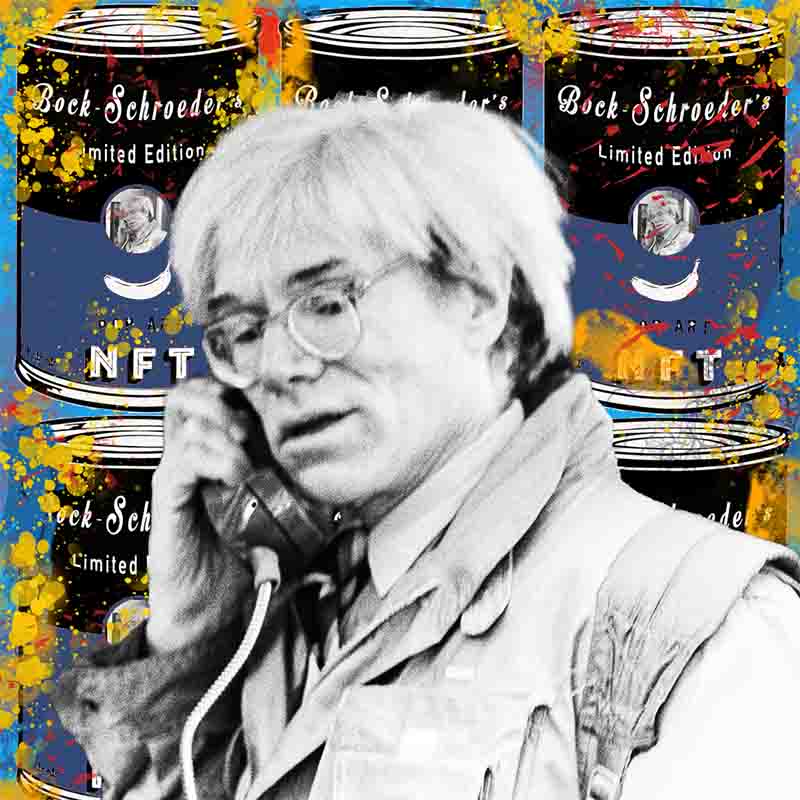 Andy Warhol NFT, NYC 1982
Each Warhol is a singular variation of an original photograph by Peter Bock-Schroeder taken in New York in 1982.
---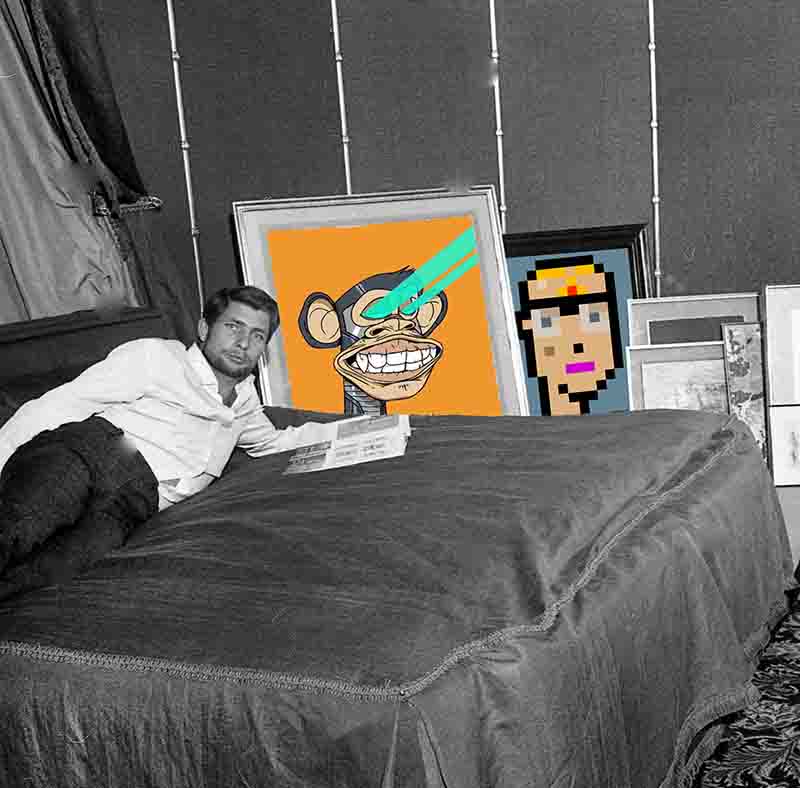 Gunther Sachs with Punk #7557 and Ape #1
The Bock-Schroeder Blue Chip NFT collection provides an excellent gateway for skeptical art lovers.
---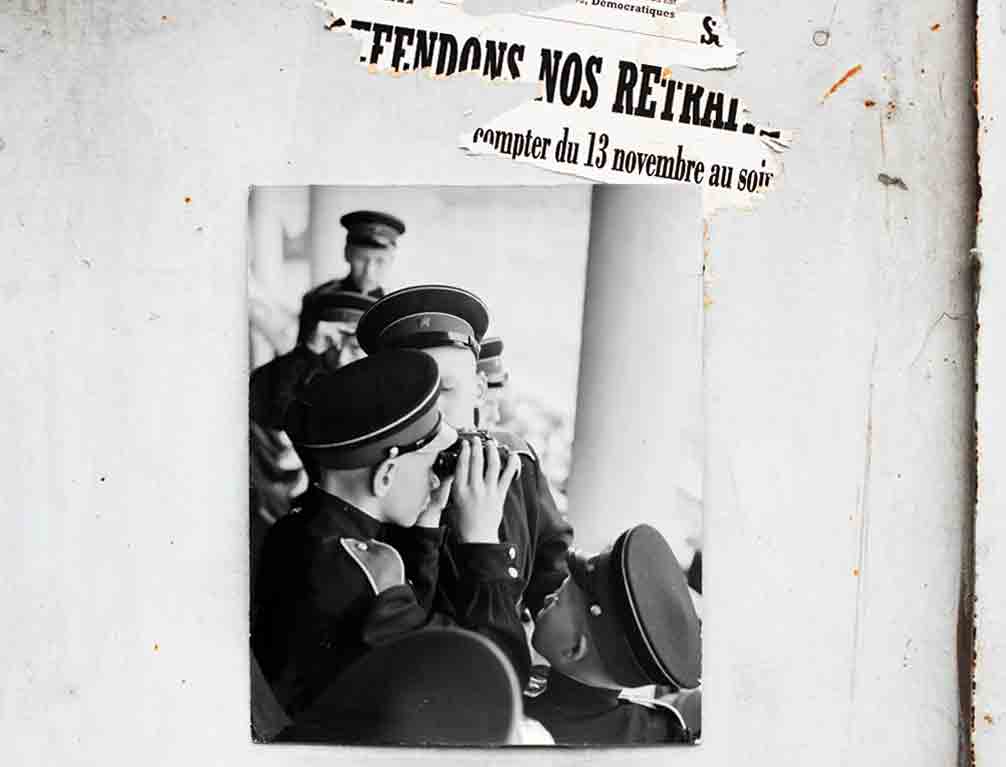 Moscow 1956 by PBS by JBS, Paris 2011
By re-photographing existing images in a redesigned mode, he deliberately adopts and copies stylistic elements and makes them his own in a revamped visual process.
---
Related Articles