New York City fine art prints for collectors
June 6, 2022 by Bonn Brandt
NYC collector's perspectives
Black and white photographs of skylines, urban views, sceneries, buildings, sites, and people of the city of New York. Made for investors and photo collectors. Jans Bock-Schroeder's New York photographs are available as strictly limited editions.
Running Man New York City Ground Zero
Shortly after the invention of the Kodak box camera in the 1880s, the term "snapshot" became widespread. It describes photographs of moments captured with a handheld camera, often resulting in astonishing discoveries due to design, accident, or mixup.
---
All pictures presented in this edition were created and completed using analog technology. Each individual image in the edition thus has the distinguishing character of a unique work of art. Prints are hand prints made in a traditional darkroom on silver gelatine baryta papers.
The city lights in Manhattan
New York City illuminates by night
The American flag is one of the most powerful and dynamic symbols in the world and has been taken up and re-interpreted by numerous artists in their works.
---
As proof of authenticity, buyers receive a certificate of authenticity. Each issued certificate bears the title number displayed as a holographic security label. Furthermore, on the back of the works you will find the edition number with the artist's signature.
Collective traces of New York's history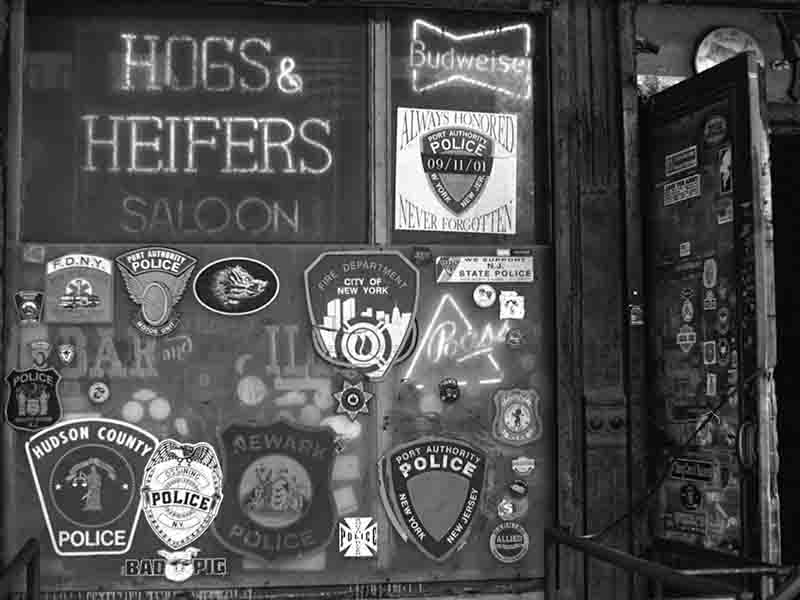 "Hogs and Heifers" bar in New York
Hogs and Heifers opened in 1992 in the Meatpacking District of Manhattan, in New York City. After a drunk patron started a tradition by throwing her bra onto the bar, the New York Hogs and Heifers' walls and ceilings were covered with approximately 18,000 bras.
Hogs and Heifers' bartenders, and some patrons, originally danced on the bar, but in 1997 the New York City Department of Consumer Affairs raided and briefly closed the establishment for violating a regulation that required a cabaret license in order to permit dancing.
---
Vintage barber shop in New York City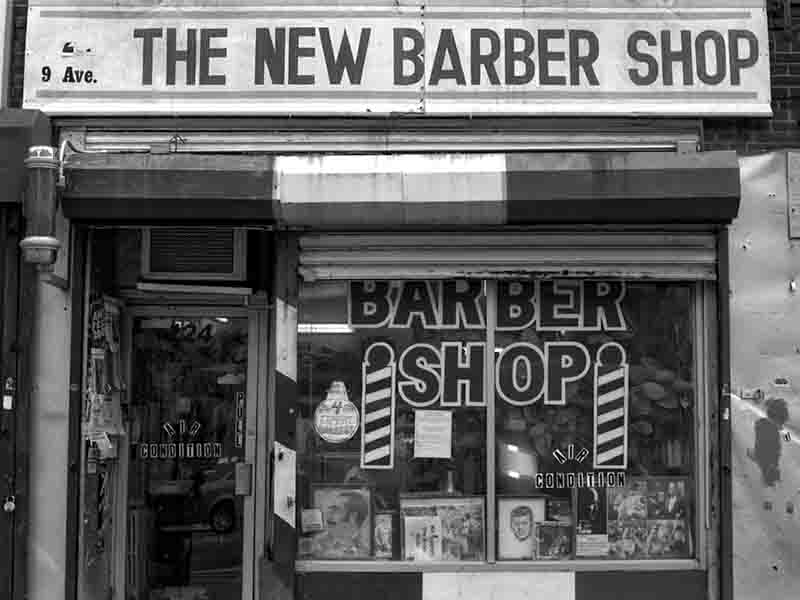 Traditional Barber in New York City
Barbers shaved, trimmed beards, massaged and used a range of products such as beeswax, lotions and fragrances to pamper their customers. The red and white stripes of the barber's pole have their origins in an activity known as bloodletting. In this procedure, blood was drawn from the customers to cure their disease and infections
---
The intangible value of a photographic work is generally measured by the photographers' reputation and the corresponding artist's brand as well as the copyrights of the purchased work of art.
Busking in the NYC subway cars
Busking in New York City
Busking has been legal in New York since 1970. The word "busking" is derived from Spanish; buscar translates as " to seek." Buskers nowadays play in exchange for the patronage of their audiences, it is legal to fundraise for their performances. Nevertheless, there are clear guidelines outlined in the "Guide for Street Performers". If a law enforcement officer considers asking for donations to be " offensive scrounging," then passing around a hat may mean having to spend a night in jail.
---
New York City Fire Department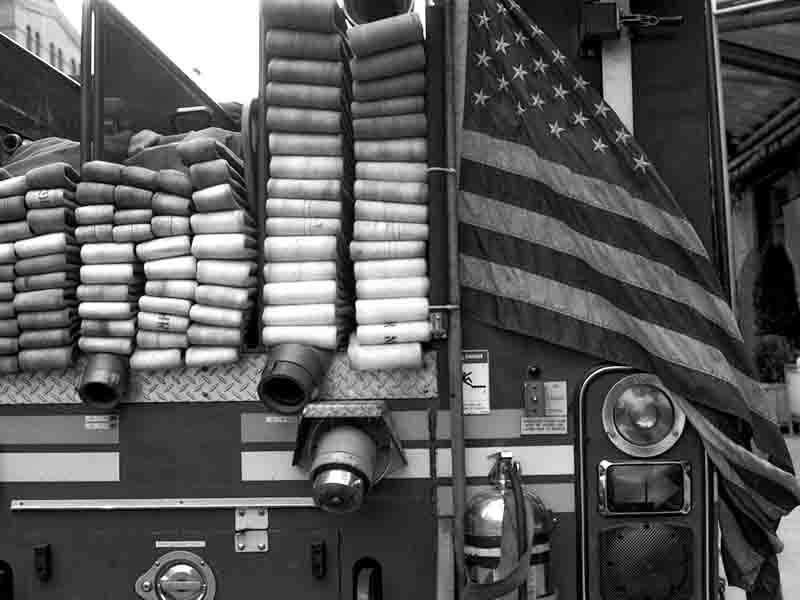 New York City Fire truck
New York's firefighters are arguably the one people liked by every New Yorker. Long before their heroic efforts on September 11, 2001, when 343 of them lost their lives in the World Trade Center fire, New Yorkers gave them the flattering name "New York's Bravest"
---
Manhattan skyline
Manhattan skyline
On Fifth Avenue between West 33rd and 34th streets, the 102-story art deco Empire State Building skyscraper rises 1,454 feet. Designed by Shreve, Lamb & Harmon, it was realized between 1930 and 1931. The name is derived from "Empire State," the honorary name of the state of New York.
The Manhattan skyline is the unofficial landmark of New York. A sight that inspires a passion for New York
---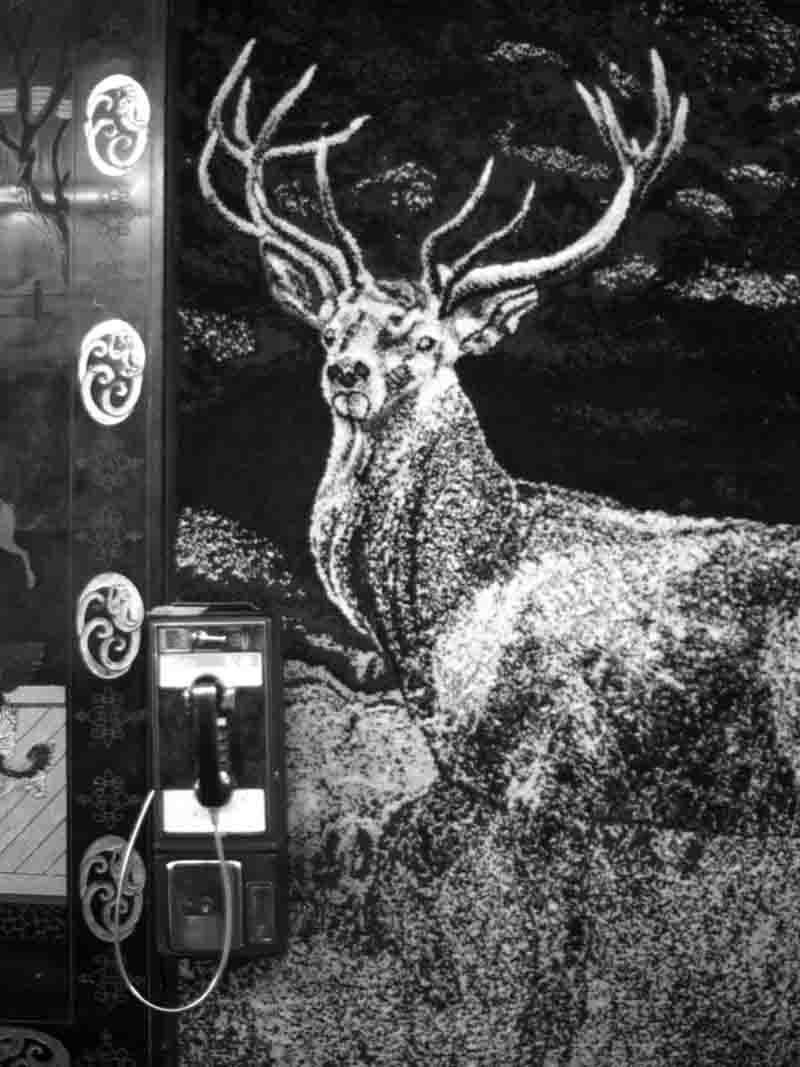 Farewell to the New York telephone booth
Public pay phones were once ubiquitous in New York City.
In 2015, there were still about 8,000 traditional pay phones in the city.
As of May 2022, public pay phones no longer exist in New York.
---
Unique set of photos shot in various locations around New York City
8 photographs by Jans Bock-Schroeder
Photographed in 2009 in New York
Limited edition analog hand prints in a handmade collector's box
40cm x 50cm | Edition of 15
Numbered, stamped and signed verso by Jans Bock-Schroeder
Ships with a certificate of authenticity
Includes exclusive NFT
Pre Order JBS New York Edition
---
Related Articles