Bock-Schroeder's Warhol series is a collection of 100 animated Andy Warhol NFTs. These digital collectibles are stored on the Solana Blockchain.
Warhol NFTs are membership cards for the Bock-Schroeder Foundation and grant access to exclusive privileges.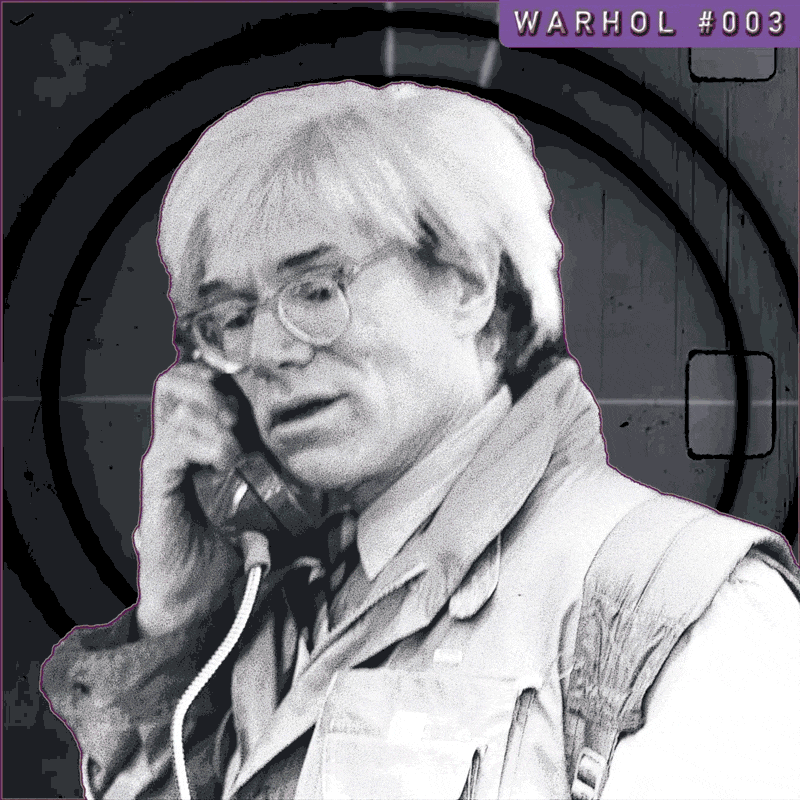 Andy Warhol NFT #03, NYC 1982
Andy Warhol crypto collectibles
Each "Warhol" is a singular variation of an original photograph by Peter Bock-Schroeder (1913-2001) taken in New York in 1982.
The animated gif with unique background is designed and created by multimedia artist Jans Bock-Schroeder, son of the photographer and owner of the Bock-Schroeder Foundation.
When you buy a Bock-Schroeder Warhol, you are not just acquiring an avatar or a certifiably rare piece of art.
The animated Andy Warhol NFT serves as digital identity key and gives access to additional artworks from the Bock-Schroeder Foundation.
---
They always say time changes things, but you actually have to change them yourself. - Andy Warhol
---
---
---
---
Related Articles